Pittsburgh. The City of Bridges. The Steel City. This incredible western Pennsylvania city has a large and growing senior population. With exceptional healthcare, expert senior care providers, and endless entertaiment, Pittsburgh is a  great place for seniors to call home during retirement.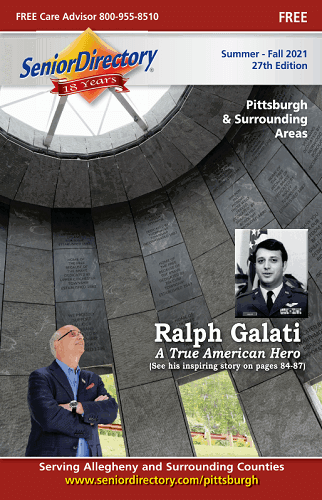 Upon arriving, you quickly become a member of our community that encompasses over 90 neighborhoods. Pittsburgh is a small city with big city amenities and has a little bit for everyone. If sports is your thing, you can check out a Pittsburgh Pirates baseball game, a Pittsburgh Steelers football game, or a Pittsburgh Penguins hockey game. The Carnegie Museums, which include The Carnegie Museum of Art, The Carnegie Science Center, the Carnegie Museum of Natural History and The Andy Warhol Museum, provide seniors with an abundance of activities and events. Pittsburgh also boasts impressive performing arts opportunities for seniors that include the Pittsburgh CLO, Pittsburgh Opera, and the Pittsburgh Ballet Theatre. And if you are feeling lucky, the Rivers Casino provides gambling in a modern environment.
The Pittsburgh Senior Directory is here to connect seniors and their families with the variety of services above and also those health services that include home health, senior centers, nursing homes, adult day care and much more.
Pittsburgh also offers many opportunities for seniors that love the great outdoors. Whether it is by bike, by water or on foot, seniors can enjoy the natural beauty of Western Pennsylvania. You can download one of the six free walking tours of downtown Pittsburgh, take a cruise on the Gateway Clipper or visit one of the many city or state parks. One can also not make a trip to Pittsburgh without taking in the beautiful view from Mt. Washington.
UPMC and Allegheny Health Network are the largest health systems in the Greater Pittsburgh area. Each provide their own specialties and offer exceptional healthcare options for aging seniors. Hospitals include UPMC Presbyterian, UPMC Mercy, St. Clair Hospital, Allegheny General Hospital and West Penn Hospital.
If you look to the left, you will find a directory with over 50 categories of services for seniors in Pittsburgh. The world of healthcare can be daunting for seniors and their families. If you or a loved one are having difficulty navigating the complexities of the industry, let us help you! Our trained professionals are available to assist in helping with your needs. Please feel free to reach out to one of our FREE Care Counselors at 1-800-955-8510.